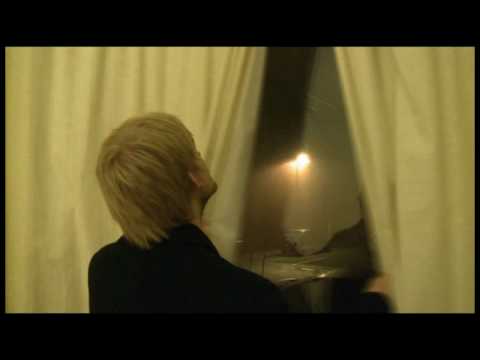 The First Major Production Project
Planted in October 2009, this production was the first major project I had taken part in.  It was specifically for a team driven module, relating to my degree work at the University of Sunderland (MAC 126). With our seed sown, the bloom of our flower started to take shape.
Brainstorming can be one of the hardest parts of getting any production off the ground; it was no different here. Our heads were buzzing with ideas. The phrases, 'let's do this, that, oh and this', 'how about…', 'yeah but we can't because…' & many more ringed in my ears for weeks. After having an off-topic discussion one murky Friday afternoon about life, the world and the Universe, we developed an idea based upon ghosts/spirits. Within this discussion, we agreed that we all enjoy a decent Detective Drama. A man; Detective Robinson, a torn couple and a bare house became the focus of what would turn out to be a dark, dingy and tense short film.
'Detective Robinson has been hired by Northumbria Police as a 'special' detective, to solve a case that has been puzzling their MIT team for almost three years. Robinson is a medium/clairvoyant capable of channelling message from the spirit world/spirit guides. This enables him to communicate with those who have passed over. He can do this by going back to the scene of death. Dave Hill was murdered on the 10th December 2006, he had stab wounds to the stomach and chest, whoever did this was experienced, as there a lack of evidence found from the scene of death, hence why the case is still unsolved. Jen Hill, Dave's wife has not been seen since the incident. Detective Robinson goes back to the scene of the crime to see if it is possible to discover something that the police have been unable to detect from the room where Dave was murdered. Robinson becomes obsessed with solving this case.'
The project was developed at the University and was filmed on location in Sunderland.
I'm really happy to say that, despite minor team struggles, of which are all learning curves, Amy McNally, Amy Westwood & Chris Erickson were fabulous to work with.
Completed: January 2010